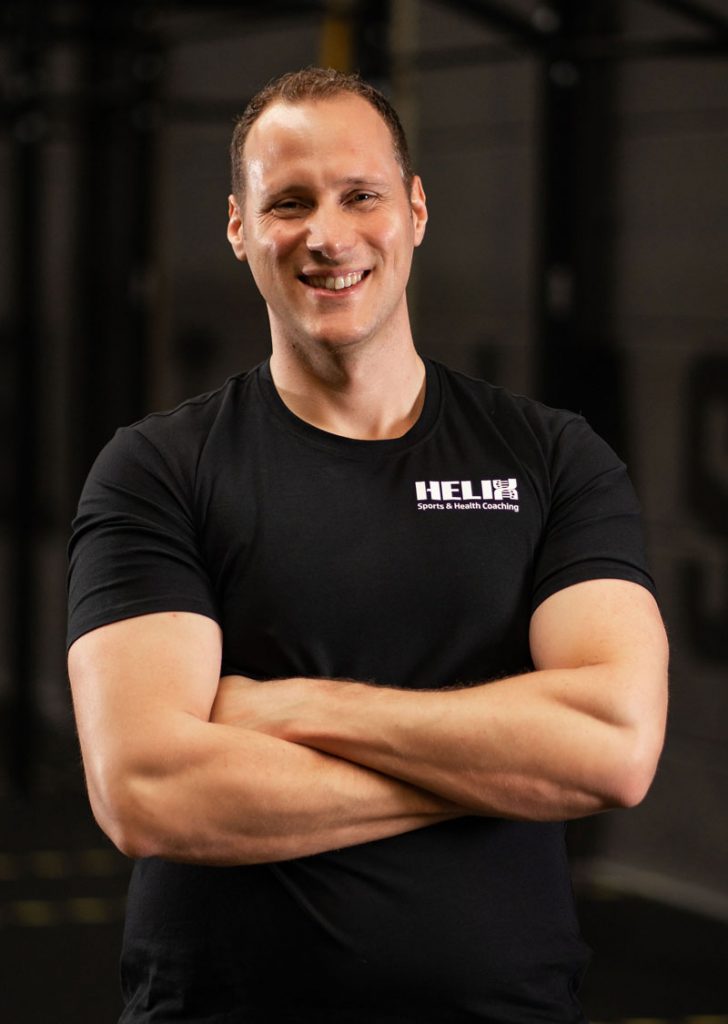 My interest in sports, health and strength training arose during a period of my life when I was very overweight and eating was a way to find comfort and pleasure. After I was simply tired of being tired all day, having physical complaints and being hindered by a negative self-image, I decided to find out what it took to get fitter. Healthy nutrition in combination with strength training ensured that I lost 40 kg within 10 months, I was much more positive in life and I actually felt fitter.  
Setting goals and achieving them gave me the confidence to apply my physical success experience to other aspects of my life. I decided to quit my job and focus on studying physiotherapy.
More than 10 years later I have been working as a physiotherapist in a rehabilitation center for chronic neck and back complaints for 7 years now. Additionally, I started giving personal training at Helix. I would like to take the experience gained from rehabilitation care with me to help people become fitter, stronger and happier in a healthy and fun way.  
I get a lot of pleasure from helping people work on a stronger version of themselves self with more energy, more self-confidence and a higher quality of life. I like to use a good dose of humor, effective tips and tricks with regard to creating healthy habits and formulating goals and the practical know-how to realize these goals.
There is so much information available about health and fitness these days that there is a risk that you will no longer see the wood for the trees. A healthy lifestyle is more than just pushing weights, burning calories on an elliptical trainer and eating boring and dry "diet" foods . Exercising doesn't have to be a struggle or a punishment for what we've eaten. Sports can also become a means to get more pleasure out of your body.